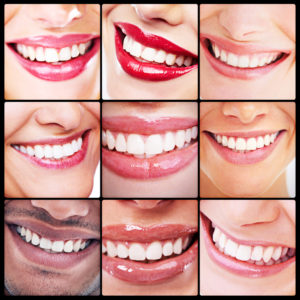 People notice a beautiful smile before any other physical feature. Do you like the look of your teeth and gums? If not, consider Invisalign clear aligners from your cosmetic dentists at Dentistry at Hickory Flat in Canton.
How Invisalign in Canton Works
Adults and older teens with mild to moderate orthodontic problems often qualify for Invisalign clear aligners. Dr. Brian Lee and Dr. Katherine Lee  evaluate their patients through oral examination, digital X-rays and three-dimensional imaging. In fact, Invisalign candidates preview what their finished smiles will look like after they complete their treatments.
Typical Invisalign patients may have:
Gapped teeth
Overcrowding
Overjet (protruding front teeth)
Overbite
Underbite
Crossbite
Open bite
Tooth rotation
The Invisalign system avoids the metal brackets and titanium archwires of traditional braces. These wires place substantial forces on bonded-on brackets to move teeth into new positions. As the force is applied, the periodontal ligament moves, loosening the teeth. Bone rebuilds as the teeth settle into the right spots in the alveolar ridge of the jawbone.
Instead, Invisalign employs 18 to 30 pairs of BPA-free acrylic aligners that fit tightly over top and bottom teeth. Gradually, the smooth aligners move teeth into healthier and more attractive positions. Only select teeth move with each aligner pair according to the dentist's pre-determined instructions. Unlike bracket and wire systems, Invisalign is comfortable and non-irritating to soft oral tissues.
Benefits of Invisalign
Invisalign clear aligners change tooth alignment in as little as 9 to 18 months, a much shorter time than traditional orthodontics  While not appropriate for very complex bite cases, Invisalign helps most patients without the embarrassment and complex hygiene routines of metal or ceramic braces. There are no dietary restrictions with Invisalign either.
Patients remove their aligners for brushing, flossing and eating. Although these custom-made appliances are almost invisible, patients can choose remove them for special occasions such as weddings, proms, job interviews and professional presentations,.
Also, individuals spend less time at the dentist's office with Invisalign. They come to Dentistry at Hickory Flat every 4 to 6 weeks for simple progress checks and to receive the next aligner pairs in the treatment plan. For teens, aligners may have colored compliance tabs that tell patient, parent and dentist if the patient wears the appliances for the prescribed time daily.
Typically, patients wear aligners 20 to 22 hours a day. At the end of treatment, they switch to wearing retainers daily. Retainers ensure straightened smiles do not drift back into their previous positions. Invisalign recommends using their custom-fabricated Vivera retainers.
How about a New Smile?
Millions of people have changed their smiles with Invisalign. Would you like to be one of them? Contact Dentistry at Hickory Flat to arrange an Invisalign analysis with Dr. Brian or Dr. Katherine Lee. You could have a great new smile sooner than you ever thought possible.