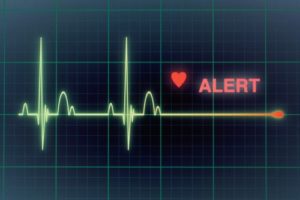 Your smile is one of your best assets. When you show off your pearly whites, you can brighten others' days and give yourself a mood boost. But your teeth aren't the only part of your mouth that make for a great grin. Your gums play an integral role in the way your smile looks — more importantly, they're essential to your oral health and your overall health. What if your gums aren't healthy, though? What can happen if gum disease is left untreated, and how can your dentist in Canton help restore your oral health.
Gum Disease Endangers Your Whole Body
When your gums become infected, you might start to notice unpleasant symptoms in your mouth. You could experience bad breath, bleeding gums, receding gums, and even tooth loss. However, this condition can go far beyond your oral cavity.
The bacteria that attacks your gums can easily sneak into your bloodstream and wreak all kinds of havoc on your system. It can make diabetes more difficult to control, and it can increase the chances of preterm birth.
Periodontal (gum) disease also puts your heart at risk. The bacteria in the bloodstream may attach to the fatty deposits in your veins and arteries, increasing the chances that you'll suffer from a blood clot. Heart attacks and strokes become more likely.
The dangers of periodontal disease are nothing to take lightly. Remember, heart disease is the leading cause of death in the United States among both men and women. It's worth every effort to protect the precious organ that keeps your blood pumping!
An Innovative Treatment for Gum Disease
Most dentists offer some level of treatment for gum disease. They might perform root scaling and planing, which is basically a deep cleaning of your mouth. Some dentists offer surgery and other more intensive treatment options.
Technology is enabling some dentists to take an innovative approach to addressing advanced cases of gum disease. LANAP, laser gum therapy, is changing the way many people think about periodontal treatments. LANAP offers several advantages:
No general anesthesia is needed, as is often the case with other types of dental surgery.
LANAP works without scalpels and sutures, making it a less invasive treatment than traditional procedures.
Recovery time is shorter.
The laser is accurate and can precisely target inflamed tissue.
It may be less expensive than traditional treatments because it requires less medication and fewer trips to the dentist.
If you've been diagnosed with advanced gum disease, the best thing you can do is talk to your dentist about your treatment options. It would be wise to ask your dentist about the risks and benefits of laser gum therapy so you can go into your procedure as a well-informed patient.
Gum disease is dangerous! Thankfully, innovative treatments are available to help those who suffer from this condition to get back their oral health and protect their overall health.
About Dentistry at Hickory Flat
Drs. Katherine and Brian Lee are passionate about providing high-quality dental care to their patients, and they strive to use the latest techniques and technology to achieve that end. If you have questions about laser gum therapy or periodontal disease, you can contact our office at 770-213-8166.