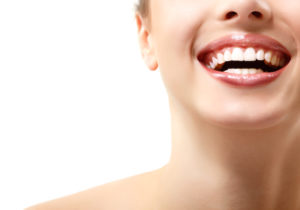 Dental insurance is an important investment that can help you and your loved ones enjoy a clean, healthy, long-lasting smile. If you are considering switching dental insurance plans or signing up for your first plan in 2018, your dentist in Canton thinks that is a great idea. Patients who have dental insurance coverage are more likely to attend routine checkups and cleanings and enjoy positive oral health as a result. There are a few things you should keep in mind as you go about searching for a plan — and we've got the information below.
Understanding How Dental Insurance Works
The most important thing to know while you are trying to choose a dental insurance plan (and after, too) is how it works. Most plans are fee-for-service, meaning you pay a fixed amount monthly, your premium, and in exchange, you can get significant discounts on necessary preventive and restorative dental treatments. Elective procedures like cosmetic dentistry are usually not covered by dental insurance. Everyone in your family can be covered by one dental insurance plan, and your coverage will depend on how much you pay as a premium and other details.
Using Your Dental Benefits
A dentist who accepts your insurance plan can help you make the most out of your investment by performing a verification of benefits. This is when the provider is called and important details are shared, like how much you have left to meet your deductible. With this information, your dentist can go about helping you use your dental coverage to your benefit.
In general, some of the smartest ways to take advantage of dental insurance include:
Scheduling and attending two checkups and cleanings per year (these are fully covered by dental insurance)

Having necessary restorative care taken care of as soon as possible and completing it within the same year

Maintaining excellent oral hygiene habits to avoid the need for fillings, gum disease treatment, and other services altogether!
We Accept Your Dental Insurance!
As your Canton dentist, we are pleased to be in-network with a number of PPO dental insurance providers, including Aetna, Blue Cross Blue Shield, Guardian, MetLife, and many more. Even better, we have dental insurance experts on our team who can help you make the most out of your investment in oral health care.
Now that you know a little more about how to go about choosing a great dental insurance plan, we hope you will take the plunge — your wallet and your smile will thank you for it when you do!
Meet the Practice
The team at Dentistry at Hickory Flat is pleased to offer comprehensive dental care from the comfort of their state-of-the-art office. To learn more about their full list of services or to schedule an appointment for general, restorative, or cosmetic dental care, you are invited to contact the office at 770-213-8166.