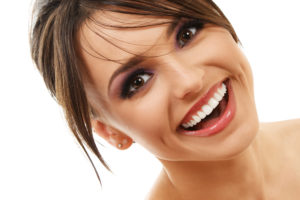 Your smile flaws have left you feeling less confident at times, so you'd like to make some improvements. Thus, you're considering paying a visit to your cosmetic dentist in Canton to improve your smile aesthetics, but first, you want to know whether your dental insurance will cover any of the care provided. To get the answers you need, continue reading!
What Dental Insurance Typically Covers?
For most dental health insurance providers, coverage is allotted for what is considered to be necessary care. It's typically categorized using a standard system called "100-80-50" coverage.
This is how it works:
Preventive Care – Procedures like dental X-rays, cleanings and examinations are considered to be preventive, and they are usually fully (100%) covered by dental insurance.
Basic Care – A routine cavity filling is an example of what is categorized as basic care, and typically, dental insurance will cover up to 80% of the cost.
Major Care – An example of major care would be root canal therapy, which will usually be 50% covered by dental insurance.
While the coverage percentages vary, there is a common denominator among the above processes: there is some level of benefits available. That's because the procedures they apply to have been determined to be essential to your dental health.
Where Does Cosmetic Dentistry Fit In?
Cosmetic dental procedures are categorized as non-essential because they're not necessary to maintain your oral health. Thus, your dental insurance likely won't cover them, which means you'll have to plan accordingly before receiving care.
How In-Office Financing Can Help
If you desire to fix your smile, but you're more cost-sensitive, then there is the option of CareCredit, which is a no-interest means of undergoing the dental procedure you need. You'll simply pay the balance over a 12-month period, but keep in mind, you'll need to apply for financing before receiving care so all the minor details can be ironed out without slowing the process. Once this step is completed, you can proceed with having your smile revamped.
Why Your Smile is Worth the Investment
While it's not common for dental insurance to cover cosmetic procedures, when you consider the many benefits that come along with having a beautiful smile, any investment you make is more than justified. Here are some of the perks you stand to gain:
Heightened self-esteem
The possibility of career advancement
Positive interactions with the people you encounter
To learn more about the treatment options and payment methods available to you, contact your local cosmetic dentist to schedule a consultation. The path to your brand-new smile starts today!
About the Author
Dr. Brian Lee is a graduate of The University of Michigan School of Dentistry. He has since gone on to provide the best in dental care for over a decade. Dr. Lee maintains membership with the American Academy of Cosmetic Dentistry, and additionally, he takes continuing education courses annually that enhance his ability to create dazzling smiles. Dr. Lee provides cosmetic dental care at Dentistry at Hickory Flat, and he can be reached for more information through his website.