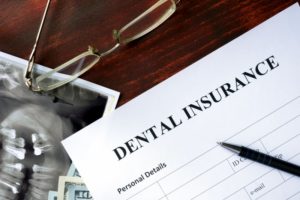 Did you know that your dental insurance benefits expire? Each year, billions of dollars in unused dental benefits are left on the table. That's because most insurance plans have an annual maximum, which is the most they are willing to pay for your dentistry in one year. The cut off date is typically at the end of the year, which is why now is a great time to use your benefits! Already halfway through 2019, it's important to see your dentist to take advantage of your benefits before they restart in 2020.
Understanding Your Annual Maximum
Your dental insurance plan usually has a deadline at the end of the year, where your benefits will be wiped clean, and you'll be given a new set. Your annual maximum is the highest dollar amount that your insurance is willing to spend in one year, which means that it's in your best interest to use this money before New Year's rolls around. The easiest way to do this is to visit your dentist for routine checkups and cleanings because insurance tends to favor preventive dentistry.
How Insurance Coverage Works
To get a better understanding of how to maximize your benefits, it's important to know how insurance coverage works. Most dental insurance plans will cover 100% of preventive checkups and cleanings, 70% to 80% of minor restorations like fillings, and 40% to 50% of major restorations like dental crowns or bridges. As you can see, most insurance plans want you to take care of your smile proactively, which saves you from more serious and expensive dental work down the road.
Why You Should Visit Your Dentist Now
Because the year is halfway over, it's a great time to start using your insurance benefits. If you haven't already, see your dentist for routine checkups and cleanings to use up your annual maximum. This will not only save you money by preventing and detecting issues while they're still small, but it will also keep you healthier.
The best way to maximize your insurance benefits is to see your dentist early on in the year. That way, if you have any more extensive treatments that need to be done, you and your dentist can better plan out what costs are covered and what must be paid out-of-pocket. The sooner that you understand the condition of your oral health and what your upcoming year of dentistry is going to look like, the better you can prepare for a healthy and financially stable year!
Now that you know more about dental insurance and the importance of using it sooner rather than later, contact your dentist to maximize your health while minimizing your cost.
About the Practice
At Dentistry at Hickory Flat, we have a team of 3 highly educated and experienced dentists who take pride in providing quality dentistry that is also affordable. They are in-network with a variety of major insurance companies, and they even offer financing options for those without dental plans. For any questions, they can be contacted through their website or by phone at (770) 213-8166.