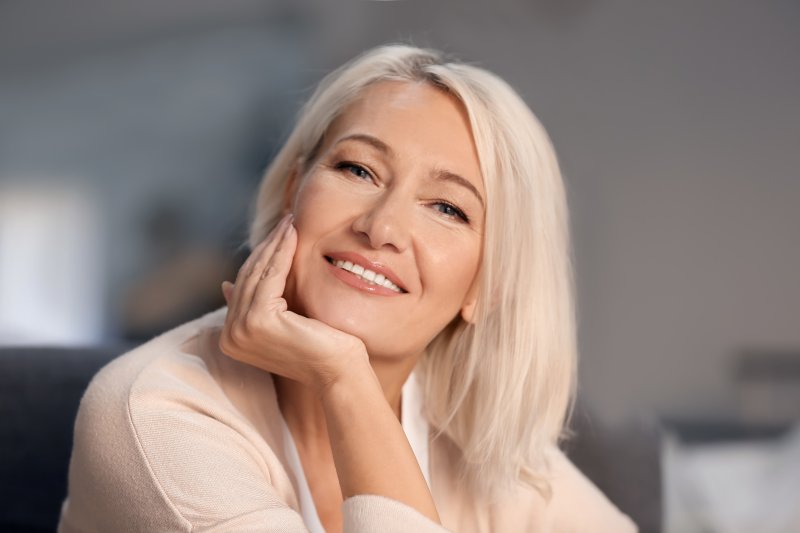 You only have one tooth missing, so it's not that big of a deal, right? After all, you still have your other teeth, which means you're able to maintain a normal diet, and you can modify the way you smile to hide the gap. A local dentist says you have much more to be concerned with. As you continue reading, you'll discover what can happen if even one missing tooth is ignored and how dental implants can make a huge difference!
Every Tooth Matters
Each of your teeth has a specific function, whether that involves its role in chewing food properly, speaking or supporting your jawbone. Furthermore, your teeth rely on each other for support, literally. There is natural tension provided from the adjacent ivories and from those above and below. Thus, when a tooth is missing for a prolonged period of time, the teeth that surround the vacancy can begin to shift in search of the lost tension. This can create some issues.
The Problem with Shifting Teeth
Here are two major problems that can arise from failing to replace a missing tooth:
Tipping – When the teeth on either side begin to lean or tip in the direction of the vacated space
Super Eruption – When the opposing tooth begins to move away from the gum line in an attempt to reestablish tension
These shifts can cause malocclusion (poor bite), make it difficult to perform adequate oral hygiene and increase your susceptibility to gum infection. Thus, it would be much easier to just replace a missing tooth before any other problems arise.
The Value of Dental Implant Placement
When it comes to tooth replacement, dental implantation stands in a class of its own. That's because it's the only method that replaces the entire tooth, from the root to the crown. The cylinder-shaped titanium implant is surgically inserted into the jawbone, and with proper care, it will fuse with the bone through a process called osseointegration. This creates a sturdy and lasting foundation that can support one or more prosthetic teeth.
Here are some specific benefits of dental implantation:
You'll have a natural-looking and appealing smile.
You can regain up to 95% of your original chewing capabilities.
The jawbone will be triggered to continue growing new bone cells.
You'll be able to maintain your jawbone structure and prevent facial collapse.
You won't have to worry about an appliance slipping and irritating your gums.
If you've been living with missing teeth, then the sooner you act, the better it will be in the long run. So to prevent any shifting or other problems, reach out to a local implant dentist to request a visit. In doing so, you'll be protecting your future!
About the Author
Dr. Katherine J. Lee earned her dental degree from The University of Pittsburgh School of Dental Medicine. She then went on to complete her general practice residency at the Veterans Affairs Hospital in Brooklyn, NY. Dr. Lee is a Fellow of the International Congress of Oral Implantologists and Master of the American Dental Implant Association. She helps patients avoid teeth shifting by placing dental implants at Dentistry at Hickory Flat, and she can be reached for more information through her website.