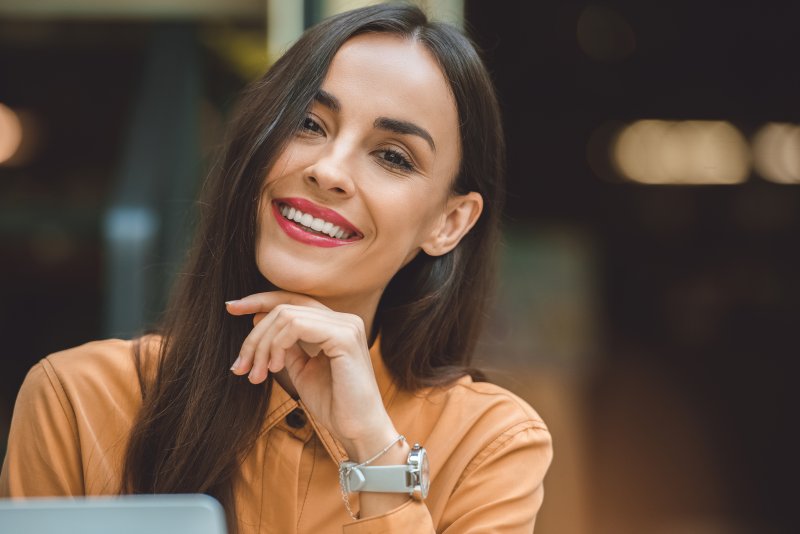 Gum disease affects millions of people every year, and many do not realize they have it until it has progressed to a more advanced stage. Because it is known to cause problems within the oral cavity and throughout the body, dentists encourage patients to seek regular preventive care to catch issues early on and avoid many of the most common systemic issues such as osteoporosis, heart disease, diabetes, and even neurological disorders (i.e., dementia, Alzheimer's disease). If you want to avoid gum disease and set your mouth and body up for success, learn how your dental insurance benefits can be your first step to better oral and overall health.
Dental Benefits 101: What You Should Know
Before we discuss how your dental benefits will positively impact your smile, it's important you understand how they work. When enrolling in a policy, you will likely have one calendar year to use your available benefits. Most dental insurance companies design their plans on a 100-80-50 level of coverage, which means most preventive services are covered at 100% while minor restorative care is covered at 80% and major restorative treatments are covered at 50%.
In most cases, dental insurance benefits expire in exactly one year, so any unused funds are sent back to the insurer at midnight on January 1. This is why it's important to meet your deductible and use your annual maximum throughout the year for necessary and recommended treatments. Not only will you save money, but you'll be able to take better care of your oral health without the added out-of-pocket expenses.
How Your Dental Benefits Can Help You Avoid Gum Disease
Gum disease forms quickly and can worsen over time if left untreated. If symptoms are caught early enough, it is possible to reverse the signs and restore your gum health. However, if you dismiss your sore, red, bleeding soft tissues for too long, you can be faced with a serious problem that not only destroys parts of your oral cavity but causes tooth and bone loss. If the infection and inflammation reach your bloodstream, it can negatively impact your heart, brain, liver, lungs, and even your gut.
Using your dental insurance benefits can be one of the most pivotal decisions you make concerning your oral and overall health. Seeking preventive care and allowing your dentist to perform an examination to check for gum pocket formations as well as plaque and tartar build-up will help to safeguard your smile and body. Laser gum therapy and treatments designed to "fix" problems within your body's organs can be extremely costly. But by choosing to use your insurance benefits, you will not only minimize your risk for gum disease, but you'll also save a tremendous amount of money in the long run.
You may not think using your dental benefits are necessary or worthwhile. However, when you consider the alternative, you'll quickly realize that preventive care is a lifelong necessity and cost-effective approach to ensure the health of your smile and body.
About the Practice
At Dentistry at Hickory Flat, we know how costly dental treatments can be. If you're suffering from gum disease and need laser therapy, your insurance company may agree to pay a portion of the cost, but you'll still likely be required to pay out of pocket, too. If you want to minimize the potential for restorative dental care as well as treatments designed to address problems within your body (caused by gum disease), make sure to use your benefits before they expire. If you need assistance navigating your insurance policy, visit our website or call (770) 213-8166.