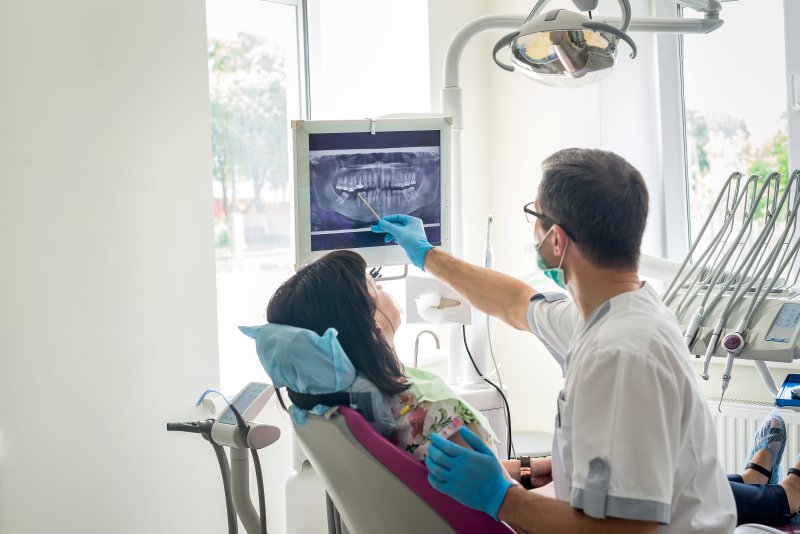 Gum disease is a condition that affects roughly 50% of American adults. Also referred to as gingivitis, this dental problem can take a serious toll on the look and function of your smile. What you may not know, however, is that if left untreated, it can lead to dramatic changes to your facial structure too. Keep reading to learn more about how gum disease affects your face shape and a few important prevention tactics.
The Progression of Gum Disease
Gum disease is often the result of unhealthy dental habits, like not brushing before bed, neglecting to floss, and skipping your six-month dental checkups and cleanings. Before long, the initial symptoms will begin to surface, including swollen/tender gums, bleeding when you brush your teeth, persistent bad breath, and receding gums. If left untreated, the infection will attack the supporting structure, resulting in tooth loss. That's why it's so important to seek treatment sooner rather than later!
How Gum Disease Changes Your Facial Structure
To preserve your jawbone (and facial structure), your teeth stimulate the bone as you chew. However, with a gap in your smile, the bone will no longer get the stimulus it needs to stay strong. As a result, it will weaken over time. In fact, as much as 25% is lost in the first year after losing a tooth! While one missing tooth won't dramatically affect your face shape, multiple missing teeth certainly will. Therefore, it's of the utmost importance that you practice proper prevention, seek treatment in the early stages, and discuss tooth-replacement options with your dentist (if needed).
8 Important Prevention Tactics
Prevention is paramount when it comes to the health of your teeth and gums. With this in mind, make sure to prioritize the below dental care best practices:
Brush your teeth with a soft-bristled toothbrush for two full minutes at least twice a day.
Treat flossing as important as brushing.
Rinse with mouthwash regularly.
Visit your dentist every six months for a dental checkup and cleaning.
Quit unhealthy dental habits, like using tobacco products.
Limit your consumption of sugary treats.
Eat a vitamin-rich diet.
Drink plenty of water.
If you've begun to notice the warning signs of gum disease or have been diagnosed with this dental problem, there is no reason to feel embarrassed. To ensure that it doesn't wreak havoc on your oral health, overall wellbeing, and appearance, get in touch with your dentist today to discuss your treatment options!
About the Practice
By providing high-quality dentistry, a comprehensive array of services, and personalized care, our exceptional team at Dentistry at Hickory Flats hopes to help you achieve improved oral and overall health. Dr. Sean Van Tuyl, Dr. Katherine Lee, and Dr. Brian Lee all have extensive experience and advanced training that allows them to craft custom, effective, smile-enhancing treatment plans. As a result, improved oral health and a beautiful smile are never unattainable. If you'd like to learn more about preventing gum disease or need periodontal therapy, don't hesitate to visit our website or give us a call at 770-213-8166.