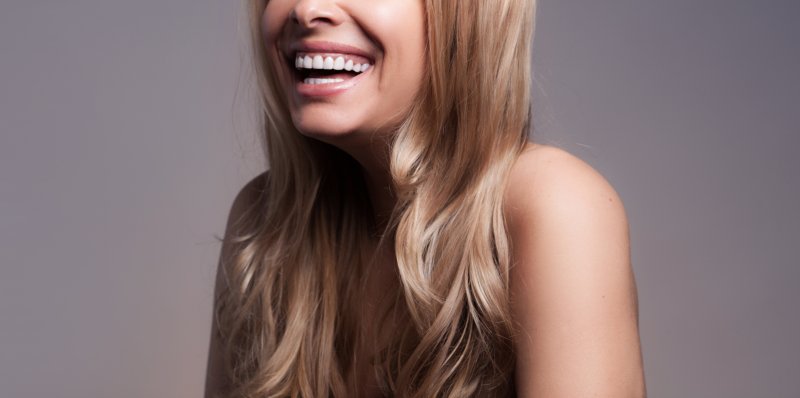 If you're looking for the ultimate way to enhance your smile, then you'll likely consider getting porcelain veneers! Not only can they make your pearly whites brighter, but they can also cover up and reshape your teeth to create your dream look. But since the procedure requires a tiny portion of enamel to be removed, some people wonder if they'll experience teeth sensitivity. Read on to learn what you can expect from the treatment, how to relieve discomfort if you feel any, and the benefits of your dental veneers.
Do Veneers Cause Teeth Sensitivity?
Before you can cement dental veneers to your smile, your teeth will have to be prepped by removing a small amount of enamel. This can cause some people to feel mild tooth sensitivity, even after their dentist places the new shells on their pearly whites. However, it's actually common for patients to experience slight discomfort for a few days or weeks after a dental procedure. If the sensitivity persists after two or three months, then you would want to visit your dentist as soon as possible, as this could indicate an underlying issue with your veneers.
Relieving Teeth Sensitivity
Even if your tooth enamel has been compromised, it's possible that your veneers could help relieve any sensitivity. This is because they're permanently bonded to and cover your pearly whites, making it difficult for foods with extreme temperature to reach the enamel. To be on the safe side, consult your dentist about any discomfort, and they'll be able to provide you with products to alleviate the issue, such as desensitizing toothpaste.
Benefits of Veneers
While you might feel mild teeth sensitivity after getting your veneers, it won't be as enduring as the benefits you'll get enjoy! Some of the advantages of this cosmetic treatment include:
Choosing your desired shade of color for your smile.
Fixing numerous imperfections like stains, cracks, or misaligned teeth.
Requiring a low level of maintenance.
Providing stain-resistant and natural-looking teeth.
If you're looking to address imperfections in your smile with a complete makeover, then feel free to speak with your dentist about veneers! They'll be able to make the process as smooth as possible while helping to easily relieve any tooth sensitivity you might encounter.
About the Author
Dr. Brian Y. Lee earned his dental degree from The University of Michigan School of Dentistry. He's a proud member of several prestigious groups such as the American Academy of Cosmetic Dentistry, and the American and Georgia Dental Associations. He also pursues continuing education regularly to continue providing high-quality and comprehensive treatments—including dental implantology and cosmetic dentistry. If you want to know more about veneers or desire a consultation, visit his website or call 770-213-8166.