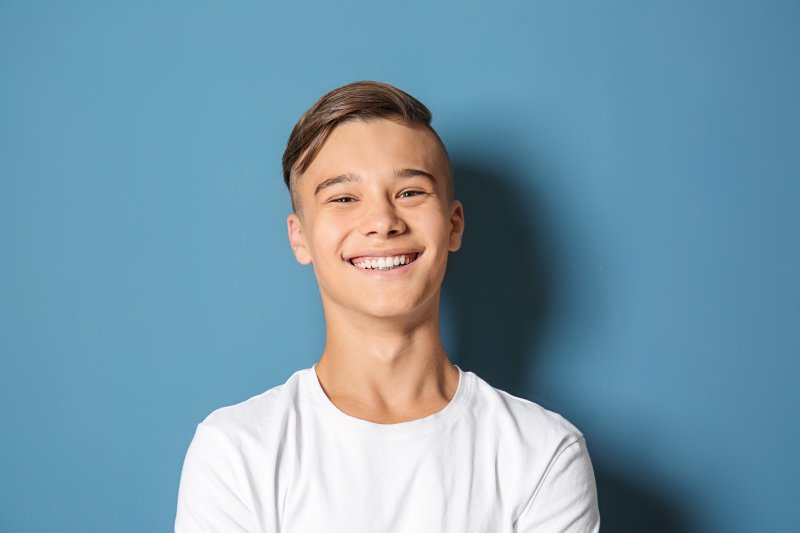 While missing teeth can feel embarrassing for anyone, it can be extremely difficult for a teenager to manage. Not only can the situation lower their self-esteem, but they could be at risk of other dental issues early on. One of the best methods for replacing teeth is dental implants. But can teenagers actually get them at their age? Keep reading to learn why they may have to wait for this treatment and other options that can help in the meantime!
Can Teenagers Get Dental Implants?
Teenagers are typically not good candidates for dental implants simply because they're still developing and growing. This includes the bone in their jaw and teeth positions. If they were to receive dental implants before their jawbone fully matures, the metal posts can end up falling out.
Most dentists and oral surgeons would rather wait for the bones to develop completely first. By waiting for the teenager's jawbone to harden, it'll allow for an increased chance of a successful dental implant procedure later on.
When Can a Person Get Dental Implants?
People develop and mature at varying rates, so there isn't a set age that's best to get dental implants. As long as the jawbone is completely grown and ready, which can start around 17 or even 21. Additionally, the upper and lower jaws also grow at different speeds, meaning a teen could potentially get an implant in one area before the other.
Are There Other Teeth Replacement Options for Teens?
Even if a teenager can't currently get a dental implant, there are still other treatments to help replace their missing teeth. Some of their options include:
Partial Dentures: This is one of the most popular restorative treatments for teenagers. These provide durable and natural-looking pearly whites with a gum-colored base. By clasping to nearby permanent teeth, it'll look and feel like a smooth and straight smile again!
Crowns & Bridges: If a teen is missing one tooth (or several in multiple areas), they can opt for a dental crown to restore the function and appearance. This is especially the case if it's been severely damaged. If they have consecutive missing teeth, then a dental bridge can offer the necessary support for the jaw and other pearly whites.
Teenagers can certainly benefit from these restorative treatments while waiting for their jawbone to mature. Once it's fully developed, they can speak with their dentist about dental implants for a strong and healthy smile for the future!
About the Author
Dr. Joonkyu Hwang earned his dental doctorate from the University of Michigan and has been delivering outstanding dental care for over 16 years. He also pursued advanced education in implant dentistry to help his patients regain their smile and confidence. He provides multiple comprehensive treatments, including partial dentures, crowns, and bridges to replace missing teeth. If you'd like to know more about dental implants, feel free to visit our website or call us at 770-213-8166.