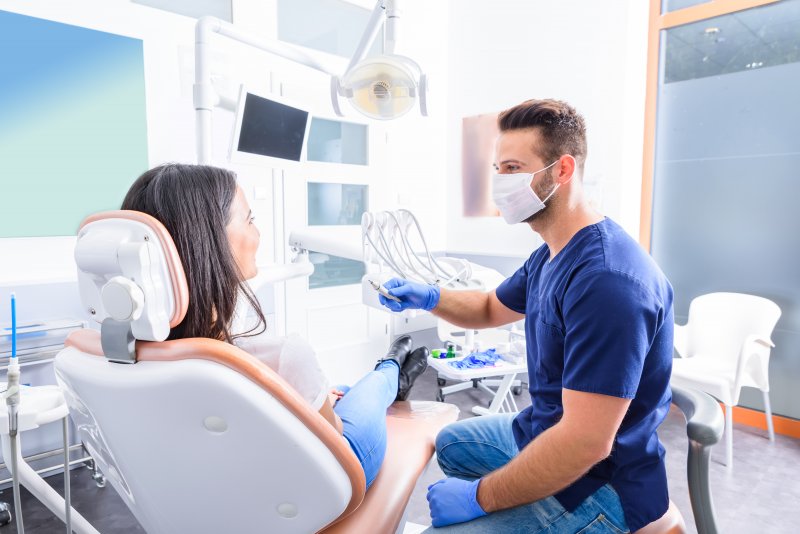 Everyone wants to feel great about their smile, but many of us have cosmetic flaws that get in the way of that. The good news is that you don't need to settle for less when it comes to the appearance of your teeth. There are a variety of cosmetic treatments out there that can help you achieve a smile that you are proud to show off, but are they painful? Continue reading to learn what you can expect.
Will Cosmetic Dentistry Hurt?
Many people are hesitant when it comes to going to the dentist, even for cosmetic treatment, due to their fear of experiencing pain. The good news is that your dental team will do everything in their power to give you the most comfortable experience possible regardless of the treatment that you're receiving. Plenty of cosmetic treatments are noninvasive, and for others, anesthetics are used to ensure that you don't feel any discomfort throughout the duration of your treatment.
Which Dental Treatments Are Available?
Some of the most popular cosmetic treatments out there involve little to no discomfort at all. Here are a few of them:
Teeth Whitening: Professional teeth whitening is entirely customized, so you can expect to have a comfortable experience. Some patients experience mild sensitivity afterward, but this generally subsides after a short period of time.
Veneers: It usually takes two appointments for veneers to be placed. During your first visit, your dentist will prepare your teeth by filing down a minimal portion of your enamel to ensure that the veneers lay flat against the line of your smile. During this time, you will likely receive a local anesthetic to numb the area. Once your teeth have been prepped, impressions are taken and sent to a dental lab. During your next visit, your permanent veneers will be placed. You may experience some soreness and sensitivity afterward, but this should be mild and temporary.
Invisalign: Invisalign uses a series of clear aligners to slowly shift your teeth to their new, aligned positions. This treatment is not painful, but it is common to experience soreness after switching to your next set of aligners. If needed, this can usually be managed with over-the-counter pain relievers, like ibuprofen.
You shouldn't let your fear of pain get in the way of achieving your dream smile. Your dentist will do everything in their power to give you a pleasant, pain-free experience.
About the Practice
At Dentistry at Hickory Flat, we have a team of 4 skilled dentists serving the Canton community. With their combined experience and expertise, patients can get pretty much anything they need under one roof. For more information on cosmetic dentistry or to schedule a consultation with us, visit our website or call (770) 213-8166.