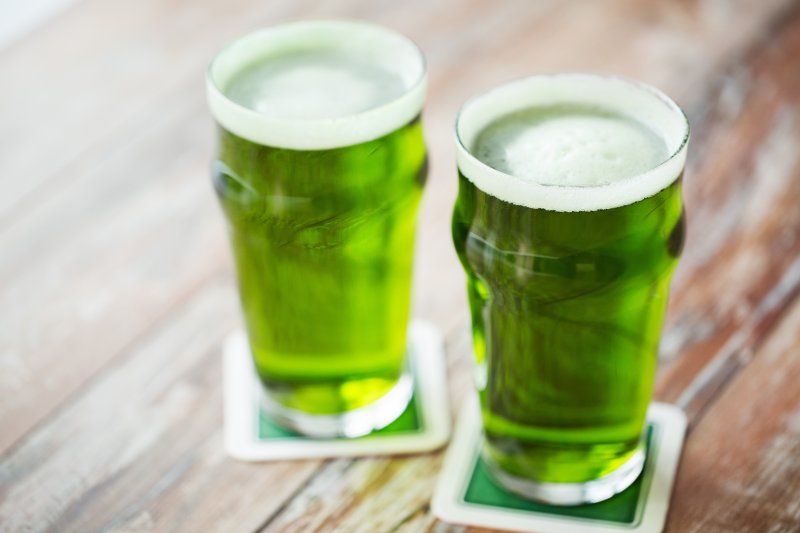 St. Patrick's Day is a time to celebrate Irish-American heritage, but for some reason, that means that people try and drink as much beer as they can in a 24-hour period. You can find a pub crawl anywhere you go, and parades that are packed with people drinking from morning to night.
All that drinking can do a number on your teeth, especially if you aren't careful about its more negative effects. If you want to know how you can keep your smile bright this St. Patrick's Day, here's a guide with some information that can help you.
What Makes St. Patrick's Day Dangerous for Teeth?
Alcohol, and especially the beer that's common on St. Patrick's Day, can have several negative effects on your teeth if you aren't careful.
For one, there's the possibility for them to discolor your teeth. Those green beers that you see at some bars, for example, often contain an excess of green food dye, which can potentially discolor your smile if it gets caught in plaque deposits. Guinness is also a problem for your smile for this same reason.
Then there's the fact that alcohol can dry out your mouth. Saliva is ordinarily responsible for your mouth cleaning itself, and without it, there'll be a lot of excess food caught in between your teeth. The longer it lingers, the more that this food contributes to gum disease and tooth decay.
How to Protect your Smile
That being said, it's hard to imagine St. Patrick's day without any beer. If you intend to drink but still want to smile brightly the next day, there are a few things you can do:
Brush your teeth before and afterward: Brushing after a night of drinking is obviously smart, but brushing beforehand is also helpful. Beer can get trapped in plaque deposits, so breaking them up can be a good way to stop it from staining your teeth.
Stay Hydrated: Keep the saliva flowing by drinking plenty of water along with the beer. Tomorrow morning, you'll be happy you did.
Avoid dyed beer: Green beer doesn't taste better than what you'd usually get, so no need to risk it discoloring your teeth. Maybe try dying your hair green instead!
About Our Practice
At Dentistry at Hickory Flat, we believe that dentists shouldn't just treat your teeth; they should endeavor to make you as healthy as you can be, in every way that they can. We also know that it's the person behind the teeth that matters most, which is why we take the time to get to know you as an individual and to ensure that your particular needs are being met.
If you have any questions about how alcohol can affect the quality of your teeth, we can be reached at our website or by phone at (770) 213-8166.