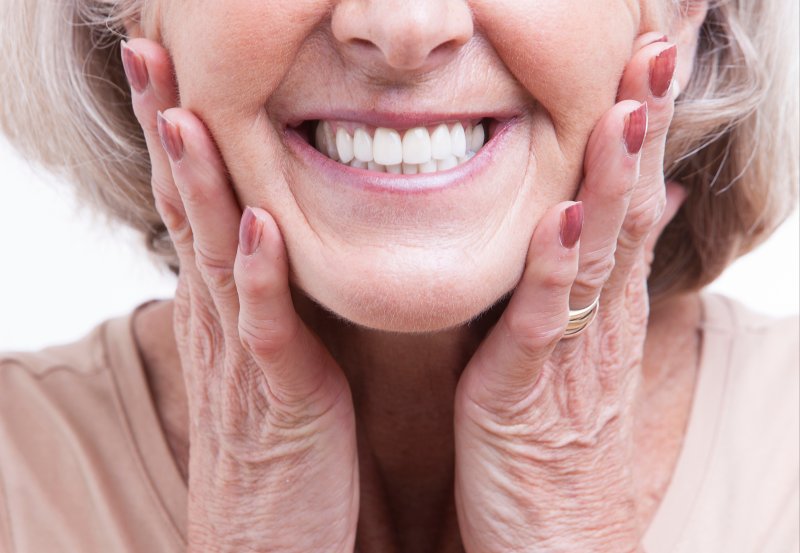 Whether it be chewing, talking, or smiling, your teeth are extremely valuable. A person feeling self-conscious about their missing teeth might turn to dentures to freshen up their look. Dentures look like natural teeth and can restore a smile's appearance. Dental professionals will generally tell you that adjusting to them takes about 30 days. If you're considering dentures as a smile improvement solution, read on to learn what to expect in that first month and get tips on how to get acclimated as soon as possible.
The First Day…
If you need to have any teeth removed before getting your dentures, your dentist will likely prescribe antibiotics and pain relievers for the healing process. You should not remove your dentures during the first 24 hours, as they serve as something like a protective bandage for the site.
After the first night, you should remove your dentures before bed. This takes pressure off the gums, allowing them a chance to rest and clean themselves. In fact, leaving them in 24/7 can lead to infections.
The First Few Weeks…
During the healing period, it's best to eat a soft diet (pudding, soup, mashed potatoes, mac and cheese, etc.) while taking small bites. If eating is especially difficult in the beginning, you might want to supplement meals with protein-rich drinks like Ensure. Biting with the front teeth can dislodge the dentures in the back, so biting with the side or back teeth is recommended.
Sore spots and extra saliva are normal during the first days of wearing dentures, but after two weeks, the mouth should be noticeably more adjusted. Speaking can take some getting used to. If you're having difficulty talking, try reading books aloud and repeating the words you find difficult. It can take longer to adapt to wearing the lower denture because it is not as secure as the upper denture and can crowd the tongue.
Hygiene and Upkeep
You should be used to your new dentures and able to wear them comfortably after the first month. Dentures may require adjustment over time due to changes in the gums or wear and tear on the appliance itself. A dentist can make corrections to your appliance as needed over the years to come.
Just like with natural teeth, you'll need to brush your dentures twice a day to eliminate plaque and bad odor. When not using them, submerge your dentures in water or cleanser to prevent them from drying out. You'll still need to brush your gums twice a day to prevent periodontal disease. If your dentures cause discomfort past the initial period, talk to your dentist.
Dentures are in many cases practical solutions to tooth loss that can restore the ability to eat and speak normally. They can also keep the face strong by stimulating the jaw to prevent bone loss. Despite the awkward adjustment period, the benefits of dentures will be worth it in the end.
About the Practice
Dentistry at Hickory Flat restores smiles for the community of Canton, GA. Led by Drs. Katherine Lee, Brian Lee, Megan Smith, and Melody Bahramian, the team provides the highest quality of care with compassion and dedication. To learn more about dentures and what they could do for you, contact the office online or dial (770) 213-8157.